The work day started in Belzoni (Bellzona)
...Catfish Capital of the world.
Used to be a Turner Drugs on this corner...Easy Pay across the street. Radio stations from Yazoo City and across the Delta used to broadcast live sets from this spot...including sets from Elmore James.
I wasn't there for all that though...well, I was but that's not why they're payin' me. I was there to find a restaurant that didn't have a sign. I walked right by it...
"'aaay."
Stickin' out of a door was the face of a goodin'...round and jowly with drooping blue eyes. An aloof expression under the bill of a ball cap. He had on, what looked like a dark blue work short and an old pair of jeans. I followed him inside...short fella and round but, spry. Maybe it was the puma racing shoes.
That was the first flare I noticed.
When we got under the lights of the bar I realized his work shirt was actually herringbone. Swanky but, not nearly as swank as his ball cap. The front of it glowed like the end of the rainbow. There was a cotton boll about the size of a child's first above the bill...covered in gold glitter. Delta Gold it said.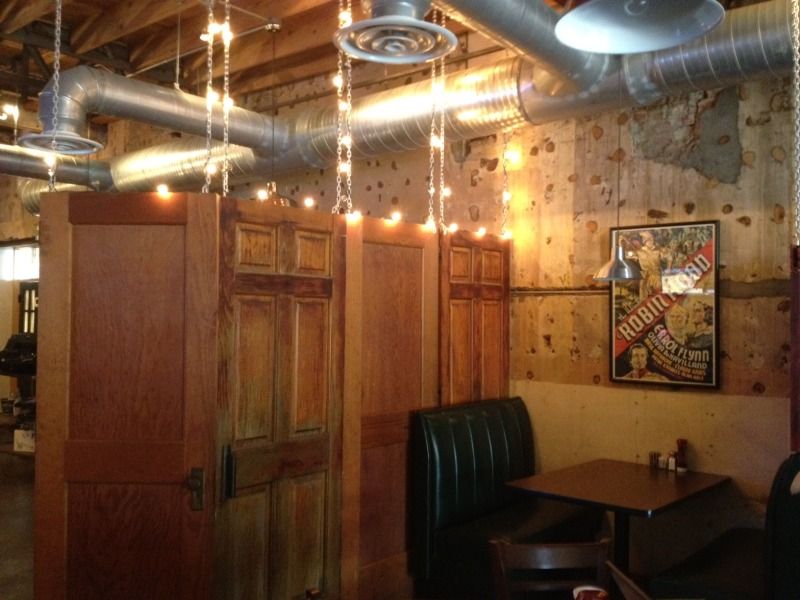 That's the Delta. The most Southern Place on Earth...so flat water wont run. Every town has the same rows of two story buildings. You'd pass right by the whole thing and never give it a second thought. You'd never guess those scruffy store fronts hide some of the best restaurants in the state...posh boutiques, book stores and art galleries.
Little Fred loves the Delta.
According to statistics it's the poorest place in the United States outside of an Indian reservations but, it's got some of the oldest, stinkiest money anywhere. This was the Victorian middle east....the cotton that fueled British textiles. Yazoo City, the southern point of the Delta, was originally called Manchester. When Southerners and Britons "cotton on" they are cottoning on to Delta cotton. It's also the source of nearly every popular music form in the Western World.
And you can get Catfish fish and chips here....
Nasty.
Anyway, that's where I'll be today.