Yesterday on my way home from Meridian* I stopped at the Doolittle Cemetery in Newton, Mississippi.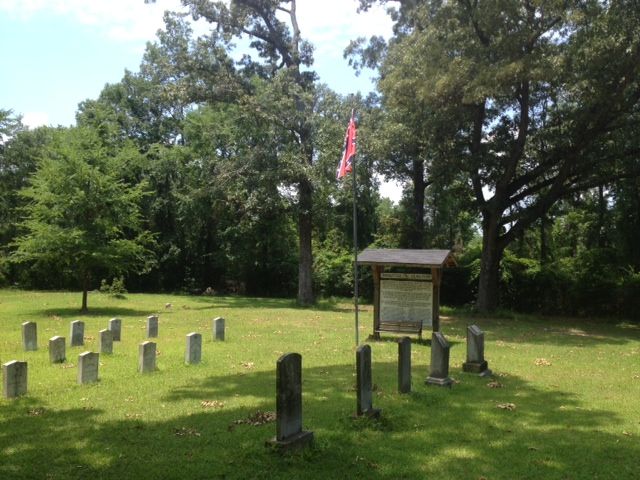 There are over one hundred Confederate soldiers buried there. Most were sent to a hospital in the area from from the Siege at Vicksburg. About sixty of 'em are unknown. Like so many, they gave not only their lives but their existence to assert the independence of The South...to live free from what they rightly saw as an imperialistic United States increasingly dominated by rapacious industrialists.
Yet what do I find at Doolittle Cemetery yesterday?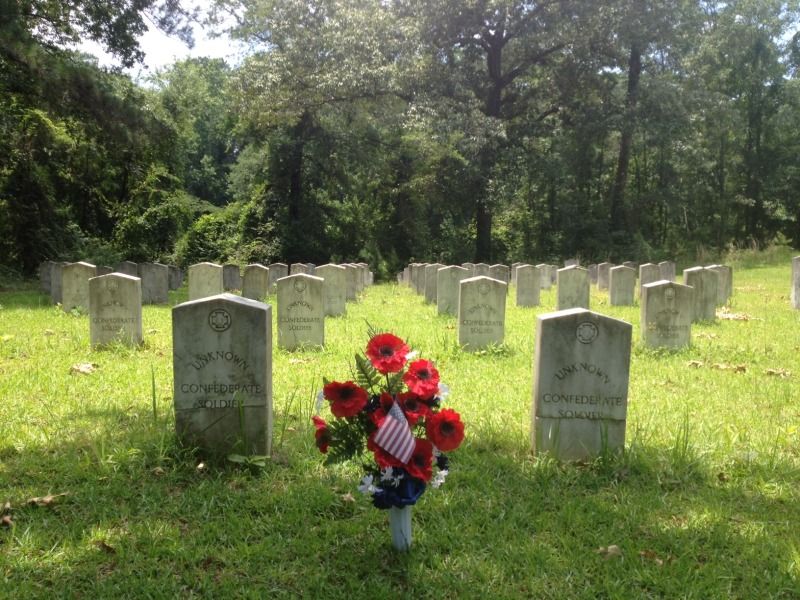 This demented gesture again...the stripped
rag
!
I'm willing to concede that who ever You are...You at Doolittle, You at Okolona,...meant no harm. I'm sure, standin in line at Walmart with these tacky plastic flowers, you felt it was a magnanimous gesture you were making. We're all Americans now...these boys should be recognized as the great Americans they were, etc. Of course logically this could only mean that they were being forgiven...can you
not
see that?
They are in need of no forgiveness. What they deserve is respect for the sacrifice they made. Not only is this gesture highly disrespectful...it's disgusting. That flag has been slapped on every Southern thing that its representatives have deemed worthy of taking...from our towns to our music, our books, our food and our booze. These men were not Americans...like the blues, William Faulkner and Cokecola....they were of The South, they were Southroners, and they deserve to rest in peace as such.
It may come as a shock to You...but there are those, many of us direct heirs of these men, who don't give a fig about the U.S.A...U.S.A. Who don't see it as anything other than an imperial construct...a phony "nation."
Without malice
, we see no genuine ancestoral, cultural, or historical ties that give any meaning to the idea of a Nation that stretches from Main to Arizona...Michigan to Mississippi.
Whoever You are, if it's possible, think before You decide to do something like this again. In fact it's best you do think about it...twice.
*"Meridian with its depots, store-houses, arsenal, hospitals, offices, hotels, and cantonments no longer exists."
General..W.T. Sherman, U.S.