who needs a Nemisis?
This is a story about a cokecola....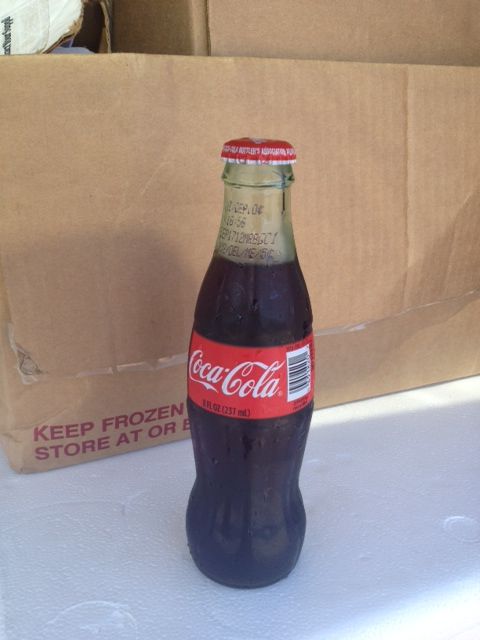 but, it's more than that. It's a story about trust and the importance of being able to rely on the people in your life.
Them little bottles of cokecola are irresitable to me...just enough to finish off before it goes flat and they get so cold in that glass.
Especially if you've got a cooler full of dry ice.
You have to be careful though. By some mysterious force...cokecola exapnds when it freezes and it will blow that bottle to atoms.
So, I texted my man..."Parsons...do be a good fellow and text me the word Coke when you get this."
I'm a busy man y'all...ooobviously...and I thought it was best, in order to avoid an explosion, if I had a reminder to get the cokecola outta the cooler before it blew. I figured it would take a minute or two for him to get around to responding...
Immediately there's a buzz and the word "Coke, Sir" appears on my screen. Since it was Tuesday...or Monday...or Thursday...I should have known he'd just be loafin' about. Listen now, and this is coming from a Southroner no less...this &%$#@& neeever works. Never. If he had it any better he'd have to be twins.
"Too soon Parsons. I've got a coke on the freeze and I need you to remind me to get it out before it explodes. Give it a minute or two."
Like I said, I'm busy...I'm out there hustlin'...tryin' to put food on the table...shoes on my boys feet. That's why I need somebody who's got my back...who'll keep an eye on my blind spot...a sidekick.
I could rely on Martha but, how many times can you be told..."I don't have time for this foolishness right now. I'm
actually
working"...before you have to relieve that person of their duties? What does that even mean..."I'm actually working"?
There's The Sister...right, the same Sister that accussed me of being possesed by a demon?
What about Allan? I couldn't even get hold of him the last time I had an entire day to kill in Lucedale.
That leaves Adamparsons...who, it turns out, is as unreliable as he is readily available.
Ten minutes pass...and without a word from Adam...it occures to me that I have a coke in the cooler that ought to be good and cold by now. I couldn't stop the truck fast enough. When I lifted the lid I could see, through the vapors of the dry ice, glimpses of the red lable and my mouth started to tingle with anticipation. Man was it cold...what I thought were little flakes of ice, had formed at the top of the bottle. Perfect.
I rushed back to the drivers seat...I could already feel it buring my throat. I dug my lighter under the cap....pulled...and...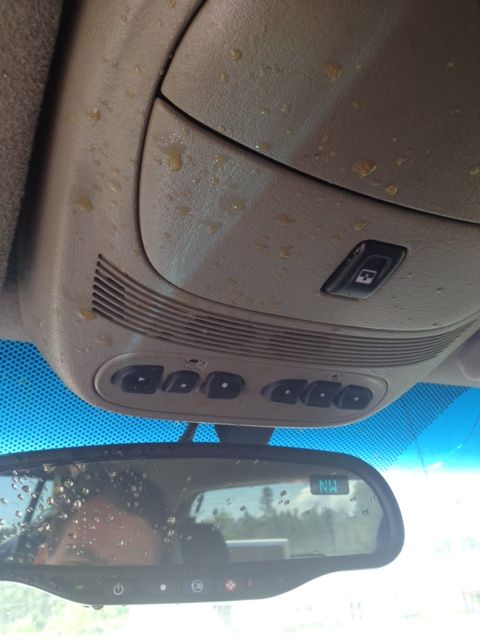 Once I recovered from the blast...I sent this picture to Adamparsons to shame him for falling down on the job but, all I got in response...
ten minutes later
...was the following text..
"You have no idea how hard I've been laughing."
With a support network like this...it's a wonder I'm still alive.
And just so we don't have to create a new tag...