A Motel, Ocean Springs, Mississippi.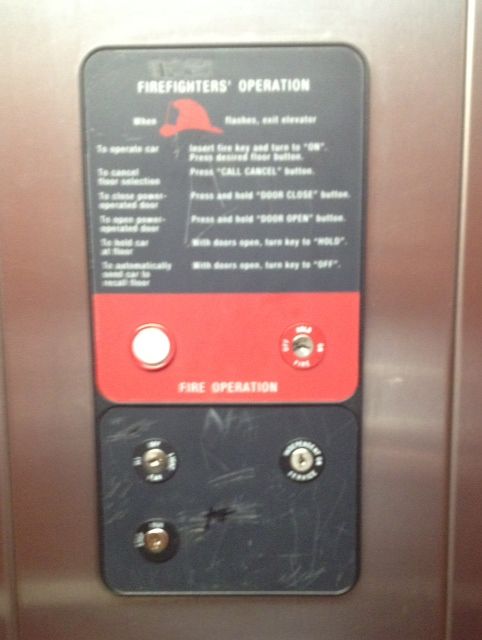 Really?
The place only has three floors. The longest ride you can take on this elevator is less than 30 seconds...I timed it. How hell-bent on destruction do you have to be that you can't go half a minute without scratchin' somethin' up?
At least none of it's intelligible. Given the time constraints, these scrapes already suggest a disturbing amount of pre-planning.*
That I can understand...I want to punch myself in the face for being here too.
This is what happens when you make your travel plans on the fly.
It's a smoker at least.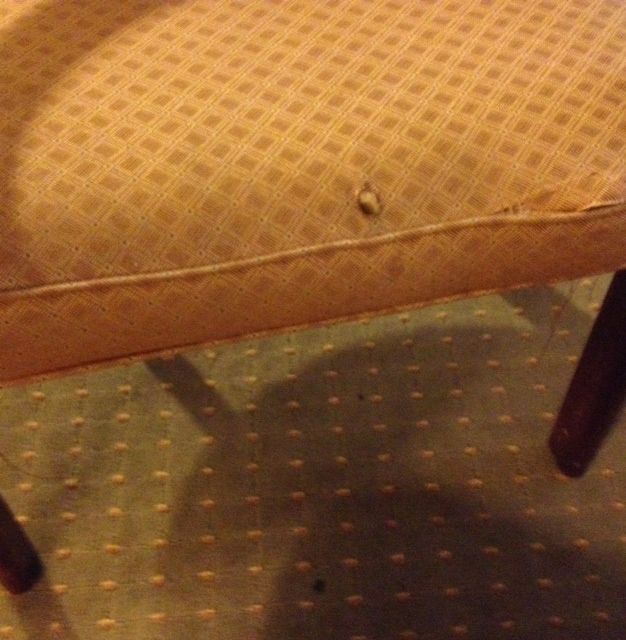 Of course the pleasure of smoking indoors is offset by the fear of being attacked at night by bed bugs with herpes.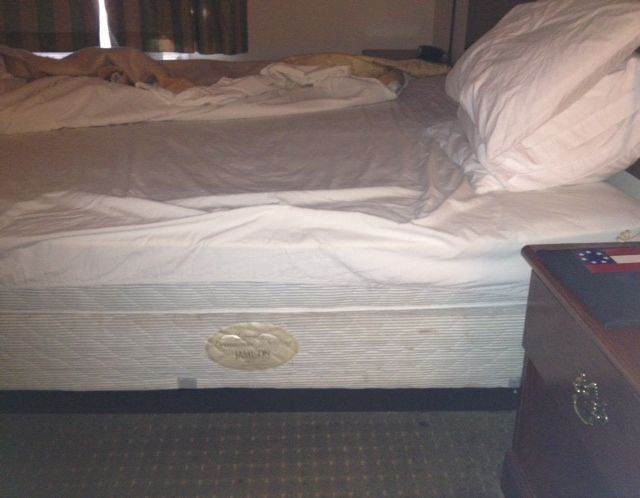 If I didn't have my own bathroom I'd think I was back in Kings Cross.
Keep in mind...this is just a regular old room though. You can swank it up.