Beale St...Memphis, Tennessee.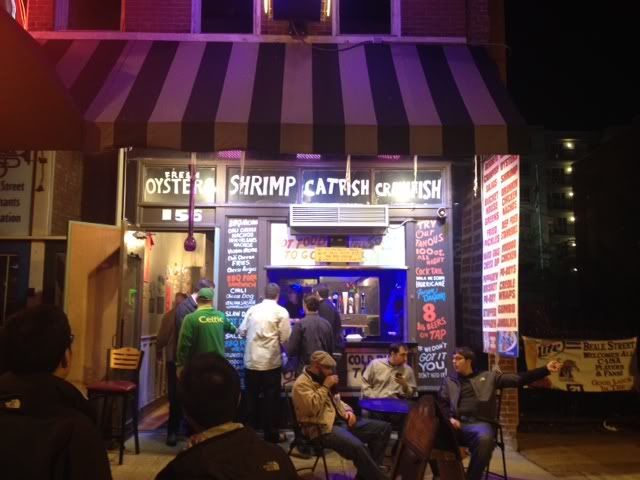 Beale St. is not Church St. It's not even Clarkesdale...and tourists will sometimes wondered down into Mississippi under the mistaken impression that the Jukes along 61 Highway are just a more "authentic" extension of Beale.
It's not that people aren't hosptitable or that you can't "tour" The Delta. Some of them little towns are run by drug money from Memphis and, no matter how much you really love the Blues, you don't need to be monkyin' around down there...and just 'cause there's a crowd outside a Grocery on Sunday night it don't mean everybody's welcome.
Still...Beale St. isn't exactly Disney World and it's a lot of fun.
Well it's fun until you're told you ain't allowed in the bars.
That's the Boy trying to convince his Moma that he
is
big enough to go in.
He was mesmerized by the live music...which passed from Rockabilly to Noise/Jazz/Regga to Chitlin Circuit and Soul Blues...
"Daddy let's go in...we have to go in...I have to go in there."
___________________________________________________
12 hours later we had crossed the river twice...the land of lincoln...a long way from Memphis, Tennessee.